1-Network Cable (looks like phone wire, but bigger jack on each end)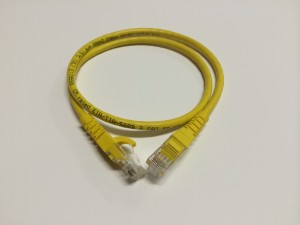 Instructions:
1) Find a good location (close to your public area where you want to provide the Free WiFi).  There MUST be an existing network connection to your router/modem.  Even if the network jack is already in use, you can use it along with the existing device that is plugged into it.
2) plug power supply into electrical wall outlet (110V for North America)
3) Plug other end of power supply into back of Node
4) Plug supplied network cable into either port on the NODE, then you unplug the existing cable that was plugged into the computer (or POS machine) into the other port on the NODE.
5) Now plug the other end of the network cable (that came with the NODE) into the jack on the computer (or POS machine) where you unplugged the original cable.  (it is normal to see lights flashing on the NODE through this whole process)
6) go online to "http://www.imeanbiz.com/customer/activate/" and follow the instructions  ******ONLY DO THIS ONCE******  otherwise you will create multiple recurring charges on your Credit Card.